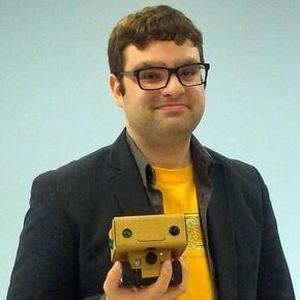 Alexander Reben designs robots and novel interfaces to explore our
evolving relationship with technology. He focuses on human-machine
relationships, synthetic psychology and artificial philosophy. His
artwork and research has been shown and published internationally.
His recent interactive installation, Robots in Residence — a
documentary shot and directed by robots — was showcased at the Tribeca Film Festival. He is currently the director of technology and business development at Stochastic Labs, an incubator for sustainable creative design companies, where he is working on machine ethics and next-generation social robotics. He is also founder and CEO of BlabDroid, a social robotics company. Reben is a graduate of the MIT Media Lab.
[Programming descriptions are generated by participants and do not necessarily reflect the opinions of SXSW.]
Events featuring Alexander Reben
Mar 15, 2018
12:30pm — 1:30pm
Events featuring Alexander Reben
Mar 15, 2018
12:30pm — 1:30pm