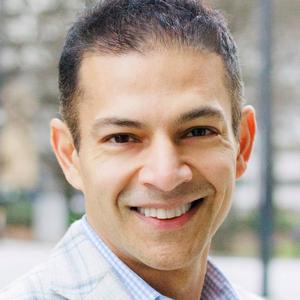 Usman Shuja became Chief Commercial Officer for Honeywell Connected Enterprise in October 2019. He has a global responsibility for commercial excellence, sales, marketing, strategy, M&A, strategic partnerships and investor relations.
Before joining Honeywell, Usman was Chief Commercial Officer and founding member at SparkCognition, Inc. – an industrial artificial intelligence company operating in cybersecurity, oil, gas, aerospace, and defense. He has also previously worked for Dell, The Boston Consulting Group, and IBM.
Usman holds a B.S. in computer science from The University of Texas at Austin, an MBA from Northwestern University's Kellogg School of Management, and studied public policy and leadership at Harvard University's Kennedy School of Government.
In his spare time, Usman is a regular contributor to Forbes, Sports Business Journal, and ESPN. He also guest lectures at MIT's Sloan School of Management on topics like AI and entrepreneurship.
Usman is passionate about sports and recently completed his first mini triathlon. He casually surfs, plays golf, and is a retired cricket player. Usman notably played cricket for the USA National Cricket Team between 2006 and 2015, retiring as the all-time leading wicket taker. He serves on board of USA Cricket, national governing body.
Events featuring Usman Shuja
Events featuring Usman Shuja