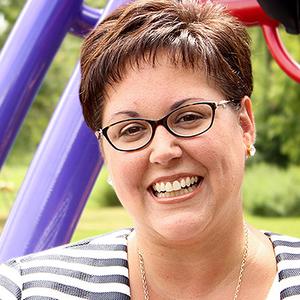 As Commissioner of Philadelphia Parks & Recreation, Kathryn provides leadership for more than 700 employees and oversees the City of Philadelphia's parkland, playgrounds, recreation centers, trails, and thousands of programs and events.
Prior to her appointment as Commissioner, Kathryn served as the Executive Director of the Fairmount Park Conservancy, where she elevated the organization's profile and ushered in a dramatic shift in its strategic vision, building a host of new programs, executing high-profile projects, and securing funding from an array of local and national funders for major new initiatives. She deftly managed the organization's rapid expansion, increasing its budget by more than 500% in her first four years and growing the staff from 3 to 24 members, all while maintaining a sustainable organizational structure, a growing but steady array of program services, and a diversified mix of incomes sources. During her tenure, the Conservancy developed a strong reputation as a trusted partner of Philadelphia Parks & Recreation, and a collaborative leader and champion of the open space movement in Philadelphia.
Prior to the Conservancy, Kathryn served as Chief Advancement Officer for the City of Philadelphia Mural Arts Program for six years, during a time of significant growth and programmatic shift for the organization.
In January 2012, Kathryn helped to lead a successful campaign to save her alma mater, St. Hubert Catholic High School for Girls, from closure and currently serves on the board of the Friends of St. Hubert. She also serves on the Board of Directors for the Greater Philadelphia Cultural Alliance and St. Francis de Sales School. Kathryn is a 1996 graduate of the University of Scranton. She lives in the Cedar Park section of West Philadelphia with her husband, Andrew, and two daughters, Lucy and Johanna.
[Programming descriptions are generated by participants and do not necessarily reflect the opinions of SXSW.]
Events featuring Kathryn Ott Lovell
Events featuring Kathryn Ott Lovell