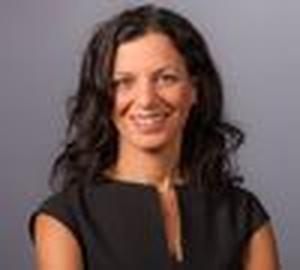 Juliette Kayyem is a national leader in homeland and national security. She presently serves as CEO of Zemcar, a lifestyle company focused on connecting busy parents with qualified drivers to solve their family's transportation needs. A frequent on-air national security analyst for CNN, Kayyem also serves as the Faculty Director of the Homeland Security Project at Harvard's Kennedy School of Government where she is also the Robert and Renee Belfer Lecturer in International Security.
Previously, Kayyem served as President Obama's Assistant Secretary for Intergovernmental Affairs at the Department of Homeland Security. She played a pivotal role in major operations including the handling of the H1N1 pandemic and the BP Oil Spill response; she also organized major policy efforts in immigration reform and community resiliency. Before that, Kayyem was Massachusetts Governor Deval Patrick's homeland security advisor. She is the recipient of many government honors including the Distinguished Public Service Award, the Coast Guard's highest medal awarded to a civilian.
Kayyem also uses her decades of experience in both public and private sector risk management and preparedness and resiliency planning to provide strategic consulting to Fortune 500 companies and start-ups in technology, risk management, mega-event planning, and cybersecurity. Some of her clients include Airbnb, Rave Mobile Safety, UPS' Americans for Securing All Packages, and CyPhy drones.
Kayyem's memoir Security Mom: My Life Protecting the Home and Homeland, tells stories of her professional life in homeland security and her personal life as a mother. In 2013, she was named the Pulitzer Prize finalist for editorial columns in the Boston Globe focused on ending the Pentagon's combat exclusion rule against women, a policy that was changed that year.
A graduate of Harvard College & Harvard Law School, she is the mother of 3 children and married to First Circuit Court of Appeals Judge David Barron.
[Programming descriptions are generated by participants and do not necessarily reflect the opinions of SXSW.]
Events featuring Juliette Kayyem
Mar 13, 2018
3:30pm — 4:30pm