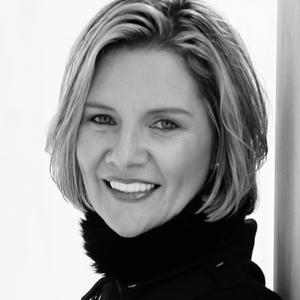 Jennifer Foster is owner of Foster Productions, Inc., founder of Kids' Wellness Alliance, an active member of the Orlando community, and a global citizen committed to a peaceful and inclusive world.
As an internationally recognized, award-winning Writer/Producer/Director, Jennifer has worked on a wide range of creative projects and helped numerous businesses and philanthropic organizations, creating powerful messaging and dramatic results.
Jennifer credits her younger days of playing sports for her competitive yet collaborative nature which guides her unwavering spirit of perseverance, teamwork, and commitment to delivering measurable results.
Her ability to consensus build and unite stakeholders around a shared vision is one of her greatest strengths. She's as comfortable directing a crew on a production as she is convening stakeholders around a purposeful cause, applying the sophisticated Producer skills she's honed over the years to "GSD" (get shit done) in whatever situation she encounters.
Most importantly, she brings a sense of equanimity and respect for others to every project she chooses to engage in. Whether at a remote location of the world, on set in a studio, or around a board room table - she finds joy in sizing up difficult situations and leveraging others skills/similarities/differences to enable all involved to achieve common, sustainable goals.
Jennifer's zest for life and aptitude to explore "blue sky" possibilities led to an entrepreneurial spirit she has nurtured throughout her adult life. She is passionate about purposeful endeavors that make the world a better place. This motivation has led her to expanding her talents of "creating content" into consulting work where she applies her unique approach of creative problem solving, strategic planning, and powerful storytelling to help her clients effectively achieve their vision whether in business, philanthropy, or content creation.
[Programming descriptions are generated by participants and do not necessarily reflect the opinions of SXSW.]
Events featuring Jennifer Foster
Mar 10, 2018
12:30pm — 1:30pm
Events featuring Jennifer Foster
Mar 10, 2018
12:30pm — 1:30pm