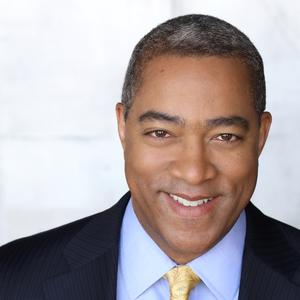 As President of Thesis, LLC Caines provides marketing, brand positioning, product, management and advisory strategies to clients in entertainment, research, education and technology sectors. Client list includes MACRO, Screen Engine ASI, Emerson Collective's XQ Institute, The Virtual Reality Company, Entertainment Industry Foundation and Fanthropology.
Caines was the first digital executive to be appointed head of marketing at a major studio. As President of Domestic Theatrical Marketing for Sony Pictures Entertainment, he crafted campaigns for a vast slate of releases including: Angry Birds, Spectre (James Bond), Hotel Transylvania 2, Cloudy with a Chance of Meatballs 2, Goosebumps, The Amazing Spider-man 2, The Equalizer, Fury, 22 Jump Street, Captain Phillips, American Hustle, The Interview, Ghostbusters, Sausage Party, The Shallows.
Caines launched the Digital Marketing Strategy department for the studio in 2000, rising to the rank of President, Worldwide Digital Marketing in 2008. Caines joined Sony in February 1997 as Director, Market Research.
Caines is an active member of the Academy of Motion Picture Arts and Sciences and is part of the Public Relations Branch Diversity Subcommittee which is focused on increasing the diversity of the Academy membership to more accurately reflect the influence and interests of consumers and creators worldwide. He served on the board of The Entertainment Industry Foundation, where he was influential in the digital marketing strategy for Stand Up to Cancer which has raised more than half a billion dollars for cancer research.
A dedicated and active alumnus of Syracuse University, Caines partnered with the University's Office of Multicultural Affairs as an alumni mentor. He has served on the advisoryboard of the esteemed S.I. Newhouse School of Communications for five years and is a frequent Capstone class guest lecturer for SULA.
[Programming descriptions are generated by participants and do not necessarily reflect the opinions of SXSW.]
Events featuring Dwight Caines
Events featuring Dwight Caines