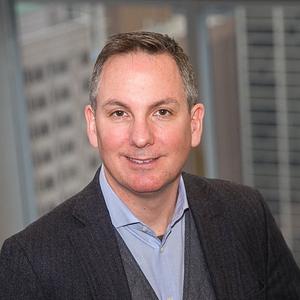 Product manager, growth-hacker, & innovative software development leader in McKinsey New Ventures at McKinsey & Company. I am a software-delivery geek, keynote-speaker, collaboration master, agile project manager, product planning, growth-hacking, technology strategist, digital implementation guy, and futurist. I help software teams change the world. Prior to his work at McKinsey, Dan helped to create, build, and deliver eight successful software products and saw the ramp up and preparation for a $6 billion IPO as a leader on the JIRA team at Atlassian (NASDAQ:TEAM).
For nearly 25 years, Dan has helmed the creation and delivery of disruptive products. He helps clients to build exponential roadmaps, run their teams, reach their customers, drive decisions with data, and reinvent their industries! Rather than focusing on high-level strategy, Dan delivers keynotes, instructional sessions, and workshops that are dedicated to actionable execution-tactics for driving your products, your team, and your industry forward.
Dan Chuparkoff's unique insights come from more than two decades of experience helping teams to build some of the world's most ubiquitous software. The products that Dan and his teams have built are now in the hands of more than 200 million users. The repeatable best practices that you will learn from Dan's talks will help you and your team to build the right products, for the right segments of the market, with exponential collaboration efficiency.
Always in demand for his forward-looking insights and practical execution-focused strategies, Dan Chuparkoff has advised both executives and implementers, alike, with talks and workshops at multinational conferences.
[Programming descriptions are generated by participants and do not necessarily reflect the opinions of SXSW.]
Events featuring Dan Chuparkoff
Mar 10, 2018
2:00pm — 3:00pm
Events featuring Dan Chuparkoff
Mar 10, 2018
2:00pm — 3:00pm