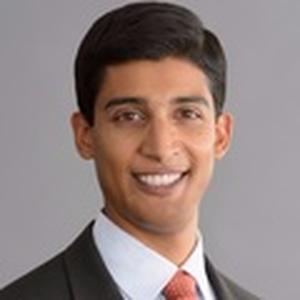 Varun Sivaram is the Philip D. Reed fellow for science and technology at the Council on Foreign Relations. He is also an adjunct professor at Georgetown University, a nonresident fellow at Columbia University, and board member for the Stanford University Woods Institute for the Environment and Precourt Institute for Energy. He is the author of the forthcoming book, "Taming the Sun" (MIT University Press, 2018).
Dr. Sivaram previously served as senior advisor for energy and water policy to Los Angeles Mayor Antonio Villaraigosa and as strategic advisor for energy to the office of New York Governor Andrew Cuomo. He was formerly a consultant at McKinsey & Company.
A Truman and a Rhodes scholar, Dr. Sivaram holds a Ph.D. in condensed matter physics from Oxford University, where he developed third-generation solar photovoltaic coatings. He is a graduate of Stanford University, where he studied engineering physics and international relations. He lives in Washington D.C.
[Programming descriptions are generated by participants and do not necessarily reflect the opinions of SXSW.]
Events featuring Varun Sivaram
Mar 12, 2018
11:00am — 12:00pm
Events featuring Varun Sivaram
Mar 12, 2018
11:00am — 12:00pm