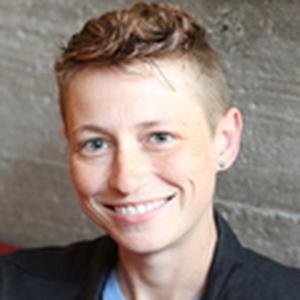 Piper Payne lives for quality and equality in audio.
Piper Payne is a mastering engineer in Oakland, CA, where she works on albums for independent artists and major labels. Piper is the Owner and Chief Mastering Engineer of Neato Mastering and she is the Chief Product Officer for Second Line Vinyl, a new vinyl pressing plant opening in April of 2018. She is the President of the SF Chapter of the Recording Academy and serves on the P&E Wing Advisory Council. She is also on the committee of the AES SF Chapter and is an active member of Women's Audio Mission. Piper is an audio professor and guest lectures often about mastering and recording.

Piper began her career with a BFA in Audio from The University of Michigan, continuing her graduate education in Audio at the University of Stavanger in Norway. She has apprenticed under some of the best-known Mastering and audio mentors in the world, including Bob Katz in Orlando and Michael Romanowski in San Francisco. Piper moved to San Francisco after working at the Banff Centre in Alberta, Canada as the Senior Audio Associate in a work-study program that had her climbing glaciers for film sound design and recording jazz orchestras in the same day! Her focus is mastering and she lives for quality and equality in audio.
Piper has a diverse background in musical styles. As a drummer, she knows that the best outcome of every project is that it has to feel good. As an engineer, Piper is focused on technical quality and correctness. But, at the end of the day, mastering is about format conversion and quality control so the project gets just what it needs.
Piper has mastered a wide variety of music including nationally renowned artists Third Eye Blind, Madame Gandhi, Geographer, Elettrodomestico (Jane Wiedlin/Go-Go's), Shamir, and Fritz Montana, as well as Bay Area favorites Kat Robichaud, ANML, Sioux City Kid, The She's, Emily Afton, Abbot Kinney, Travis Hayes, Kendra McKinley, Van Goat, and Diana Gameros.
[Programming descriptions are generated by participants and do not necessarily reflect the opinions of SXSW.]
Events featuring Piper Payne
Mar 14, 2018
3:30pm — 4:30pm