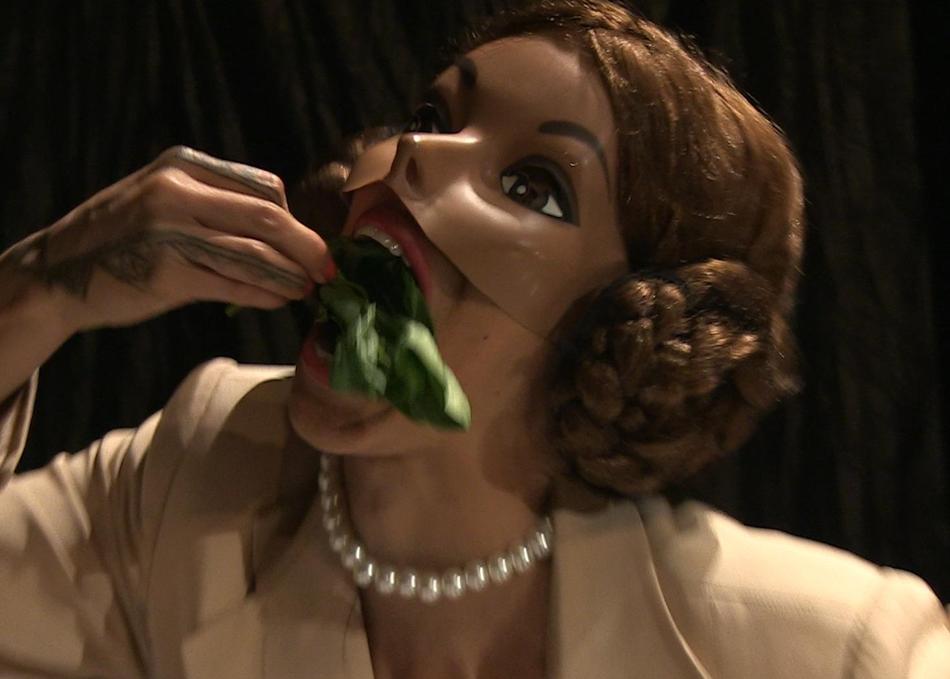 This hybrid performance/documentary film explores how ancestral data is stored in our bodies, impacting the lives we lead. On the personal level, the film investigates how the artist's complex family history compelled her to create the masked, erotic performance character Narcissister.
[Programming descriptions are generated by participants and do not necessarily reflect the opinions of SXSW.]
Director
Credits
Director: Narcissister
Producer: Taryn Gould, Narcissister
Screenwriter: Narcissister
Cinematographer: PJ Norman
Editor: Taryn Gould
Production Designer: Narcissister
Sound Designer: Taryn Gould
Principal Cast: Narcissister, Sarah Benzaquen Lumpkin, Oscar James Lumpkin Jr., Bernard Isaac Lumpkin, Carmine Daniel Boccuzzi Jr.
Additional Credits: Animator: Martha Colburn, Narcissister Choroegrapher: Wanda Gala, Cinematographer: PJ Norman, Cinematographer: Bernard Lumpkin, Cinematographer: Ava Porter, Cinematographer: Sarah Lyon, Cinematographer: Irvin Coffee, Cinematographer: Harry Geller, Cinematographer: Josef Kraska
Contact
Sales Agent
Submarine
Primary Entry: Platinum Badge, Film Badge
Secondary Entry: Music Badge, Interactive Badge, Film Festival Wristband
---
Year:
2017
Genre: Animated, Documentary
Country: United States
Language: English, French
Runtime: 91:00 mins