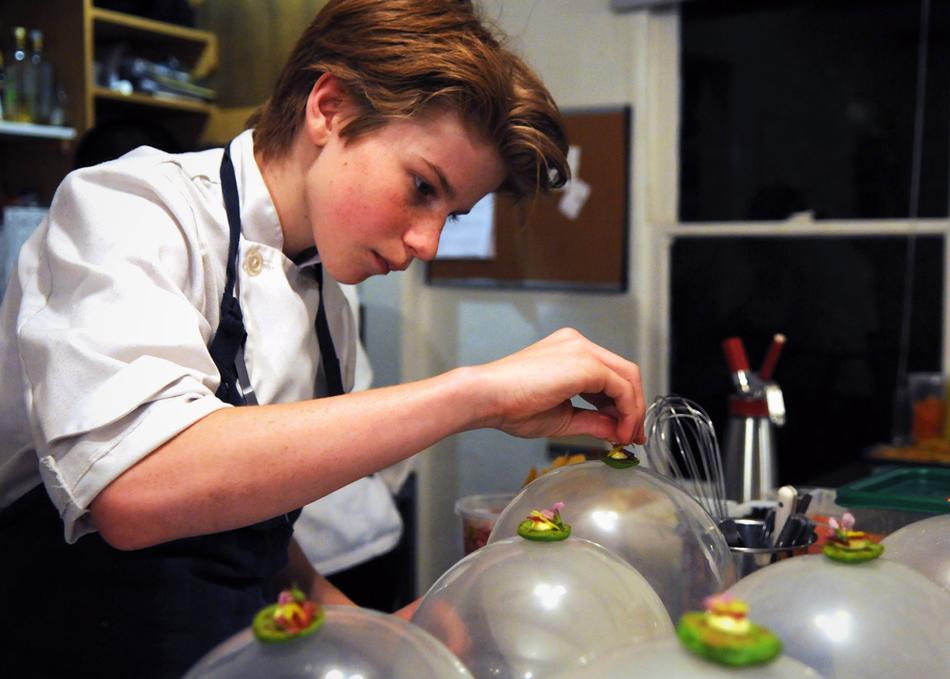 Chef Flynn McGarry opened a supper club in the living room of his California home at nine years old, using his classmates as line cooks and serving a seasonal foraged tasting menu to wide-eyed Los Angelenos. As the years pass by, Flynn grows both as a chef and teenager and eventually outgrows his family kitchen and his mother's camera. Featuring over eighteen years of personal archival footage as well as intimate vérité, this portrait is not only the study of a rising star thrown into the media spotlight at an early age, but also a reflection on motherhood and what it means to give up one's own identity in furtherance of a child's passion.
[Programming descriptions are generated by participants and do not necessarily reflect the opinions of SXSW.]
Director
Credits
Director: Cameron Yates
Executive Producer: Philipp Engelhorn
Producer: Laura Coxson
Cinematographer: Paul Yee, Cameron Yates
Editor: Amy Foote, Hannah Buck
Sound Designer: Leslie Shatz
Music: Holy Ghost!
Contact
Sales Agent
Cinetic Media
Primary Entry: Platinum Badge, Film Badge
Secondary Entry: Music Badge, Interactive Badge, Film Festival Wristband
---
Year:
2018
Genre: Documentary
Country: United States
Language: English
Runtime: 82:03 mins