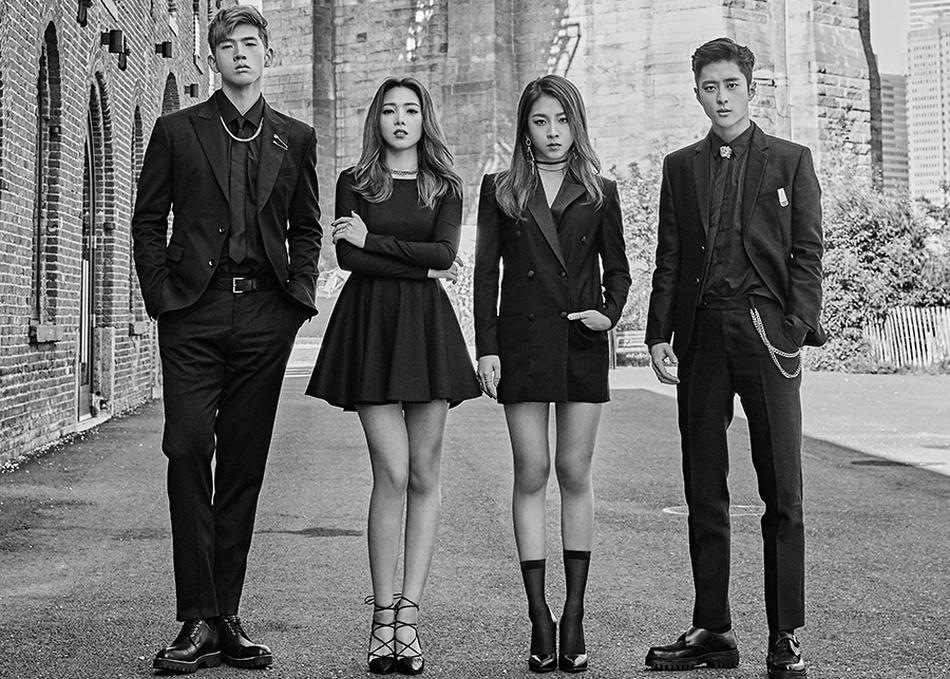 credit: Copyright 2018. DSP Media all rights reserved.
KARD is a co-ed K-pop group created by DSP Media in 2016. The Seoul-based outfit is comprised of rappers J.Seph (Kim Tae-hyung) and B.M (Los Angeles-born Matthew Kim) and vocalists Jiwoo Jeon and Somin Jeon. The quartet issued their debut single, "Oh Na Na" at the end of 2016. They followed with "Don't Recall" in early 2017, also recording an English version. Third single "Rumor" arrived months later, just before the group released their debut EP, Hola Hola. They have hit #1 on the Itunes K-POP Album Charts, as well as entering over 32 music charts around the world with their first album. Within a year of their first release KARD was able to tour over 9 countries in 30 different cities.
*Programming descriptions are generated by participants and do not necessarily reflect the opinions of SXSW.
Artist is seeking the following professional connections: PR/Publicity Agency
Subgenre: K-Pop
From: Seoul, SOUTH KOREA