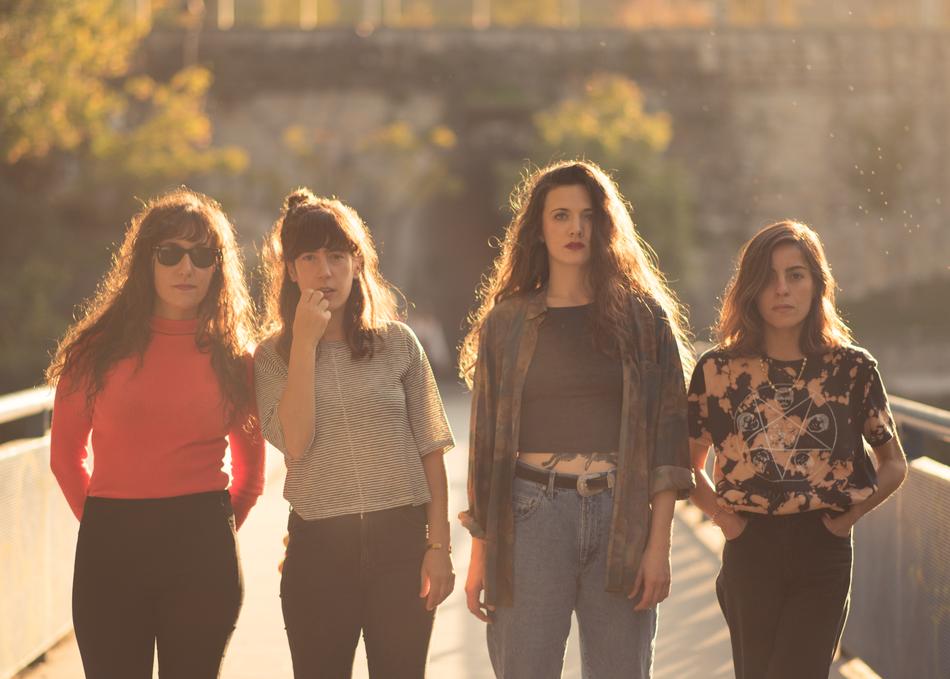 Melenas - Volaremos
Melenas hail from Pamplona, Spain, and are part of an underground scene currently growing around garage-rock bar El Nébula which have welcomed, in the last year, the astounding uprising of this female foursome and the release of their brilliant first album.
Their live act veers towards the most vigorous side of the C-86 sound or the bouncy, unconventional punk pop of early Go-Betweens, a spirit that their LP has captured admirably: the unique fresh melodies of a first recording, where ideas burst at every verse and chorus; the diachronic thread that links each song to contemporary guitar and garage pop acts such as The Goon Sax or La Luz, but also features echoes of the 80s (Martha and the Muffins, The Shop Assistants) and even the 90s (The Popguns, Slumber Party).
All four members should take credit for Melena's unique sound: Leire's fresh, bouncy basslines, María's acid fuzz Farfisa riffs, Lauri's brilliant Lindy Morrisonesque drum patterns, and of course Oihana's voice, which unites all the songs with her charming timbre and harmonies.
Their first album has been the subject of enthusiastic praise among the international music media.
[Programming descriptions are generated by participants and do not necessarily reflect the opinions of SXSW.]
Artist is seeking the following professional connections: Label, Brand Partnership, Distribution - US, Distribution - UK/Europe, Distribution - Worldwide, Other Artists to Tour With, Booking Agent - US, Booking Agent - UK/Europe, PR/Publicity Agency
Subgenre: Garage
From: Pamplona, SPAIN