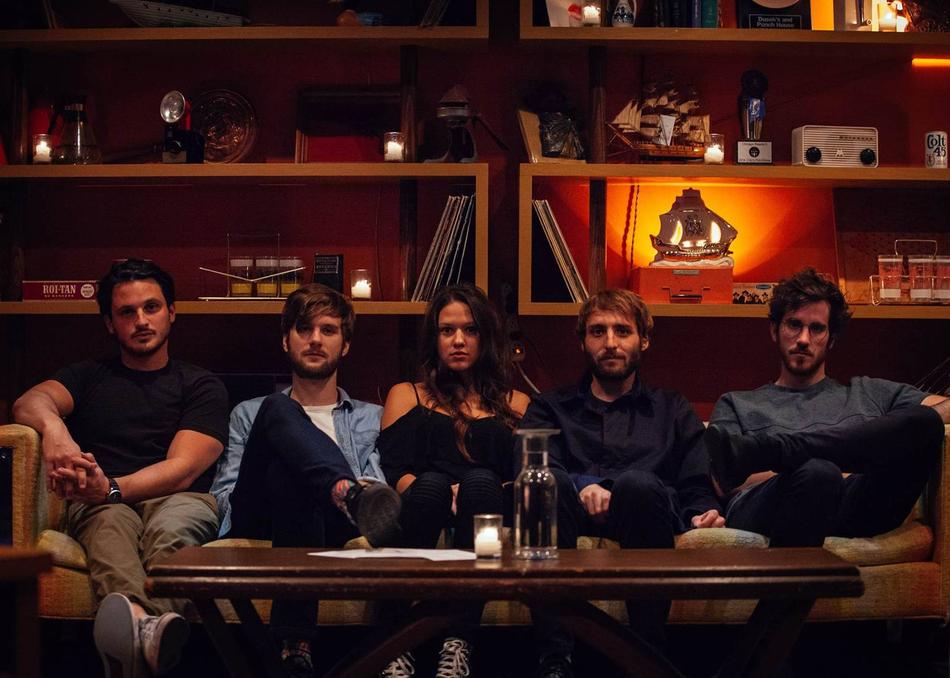 Mt. Joy - Silver Lining
"These dreams are more than paper things," sings Matt Quinn on Mt. Joy's infectious folk-rocker "Astrovan," a warm, yearning bit of road-trip philosophy that posits the existence of a Deadhead Jesus cruising the dusty highways of the countryside, nursing a roach on his way to only He knows where. It's an auspicious line from a band predicated on the revival of teenage dreams.
Mt. Joy started off as a rekindling of shared musical ambitions between Philadelphia high school friends Matt Quinn (vocals, guitar) and Sam Cooper (guitar). Reunited in Los Angeles thanks to the ebbs and flows of adult life, the pair met multi-instrumentalist Michael Byrnes through a Craigslist ad. They named themselves Mt. Joy as an ode to a mountain in Valley Forge National Park near Sam's childhood home, and together, with Byrnes' roommate Caleb Nelson producing, they recorded three songs and sent them out into the world, hoping for the best. "I knew I still wanted to write songs, but the realities of life made that dream seem pretty impossible," Quinn says.
Much to the band's amazement, "Astrovan" accomplished the impossible. Without initial promotion or fanfare, the song took off on Spotify, racking up
[Programming descriptions are generated by participants and do not necessarily reflect the opinions of SXSW.]
Subgenre: Indie Rock
From: Philadelphia, PA