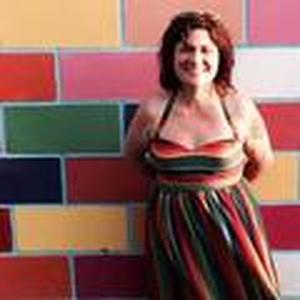 I am the Executive Creative Director at BuzzFeed, managing the incredible team that makes our native advertising. Previously at BuzzFeed I founded BFF, a team at BuzzFeed that made original art and short video on social networks and platforms, and before that I was the Managing Editorial Director — and once upon a time I was BuzzFeed's first Weekend Editor!
Before I started at BuzzFeed and moved to Brooklyn in 2012, I lived in Austin Texas. I was a freelance illustrator and writer who contributed to ESPN: The Magazine, The Hairpin, Fangraphs, The Classical, and more. I have also been a waitress, barista, bookseller, toy store clerk, advertising manager, hair salon receptionist, a writer at a now defunct website for tweens, and a stablehand.
I love taking on weird little projects. My favorite is Every Hall of Famer, a blog where I am drawing every single member of the National Baseball Hall of Fame. I'm also the co-host of BuzzFeed's oversharing podcast, The Tell Show.
Bonus facts:
- I'm a diehard Houston Astros fan.
- I collect soul / girl group .45s and I still make mixtapes.
- I'm vegan and I love experimenting in the kitchen.
- I love sloths and I have a tattoo of a sloth named Herman.
- I'm deep in love with a tall ginger writer/musician named Peter who I met in a bookstore elevator.
- I am the proud mom of two cats named Irwin and Kristofferson.
[Programming descriptions are generated by participants and do not necessarily reflect the opinions of SXSW.]
Events featuring Summer Anne Burton