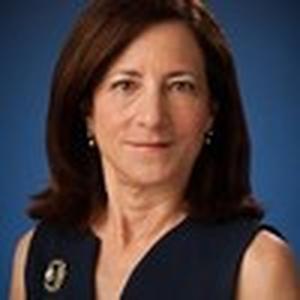 Sherri R. Greenberg is a Clinical Professor and Fellow of the Max Sherman Chair in State and Local Government at the LBJ School of Public Affairs. She is a Member of the Board of Managers of Central Health, a member of the Austin CityUp Board, and a Member of the City of Austin Regional Affordability Committee. Also, she serves on the Texas.Gov Steering Committee, and the Austin Forum on Science and Technology Advisory Board, and she has served as a Senior Advisor to Austin Mayor Steve Adler.
Greenberg was a Texas State Representative from 1991 to 2001. Previously, she was the City of Austin Capital Finance Manager, and a Public Finance Officer at Standard & Poor's.
She holds an MSc in Public Administration and Policy from the London School of Economics. Her teaching and research interests include: technology and innovation, public engagement, housing, transportation, healthcare, elections, and finance. Her recent publications are: Using Innovation and Technology to Improve City Services, and Austin Anchors & The Innovation Zone: Building Collaborative Capacity.
Events featuring Sherri Greenberg
Presented by
The University of Texas at Austin
Events featuring Sherri Greenberg
Presented by
The University of Texas at Austin