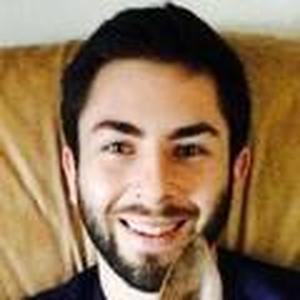 Josh Kelle is a graduate student at University of Texas at Austin and software engineer at Pinterest.
Josh is pursuing his M.S. Computer Science at UT Austin with a focus on artificial intelligence and machine learning. His masters thesis investigates how machine learning can be leveraged to make computer vision more efficient, and he will graduate in May 2017. He is also a member of the university's successful RoboCup team, a group of students who program robots to play soccer autonomously. As part of the team, he designed the computer vision system responsible for detecting the soccer ball. In 2016, Josh and his teammates won first place in the US Open national competition in Maine, first place in the Asia-Pacific regional competition in China, and second place in the RoboCup global competition in Germany.
Josh has also spent two summers working at Apple in Silicon Valley during his undergraduate years, first as a member of their iCloud team in 2014 and then as a member of their Applied Machine Learning team in 2015. While in graduate school, he worked at Pinterest in San Francisco on their Search Quality team during the summer of 2016. Josh will be returning to Pinterest full time in the summer of 2017.
[Programming descriptions are generated by participants and do not necessarily reflect the opinions of SXSW.]
Events featuring Josh Kelle