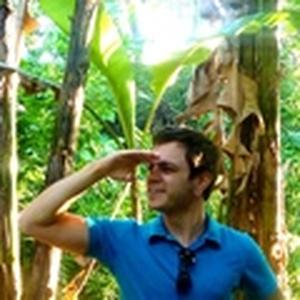 Josh Bolinger's background is in marketing and technology consulting for over a dozen Fortune 500 companies including Google, Procter & Gamble, Coke, Cisco, Nike, etc.
Now Josh is focused on early stage startups, small businesses and nonprofits helping with funding, business development, web/mobile technology and marketing.
Hes been a part of the startup, healthcare and city tracks at SXSW Interactive and SXSW Eco for the past 7 years.
You can often find him working in the communities around Texas offering free mentoring and coaching to startups and small businesses, working disaster relief, or planning free community events and fundraisers.
With a background in engineering but a passion for design, his approach to challenges could be described as, creatively analytical; finding unique approaches that are backed by data.
[Programming descriptions are generated by participants and do not necessarily reflect the opinions of SXSW.]
Events featuring Josh Bolinger
Mar 13, 2017
12:30pm — 1:30pm
Events featuring Josh Bolinger
Mar 13, 2017
12:30pm — 1:30pm