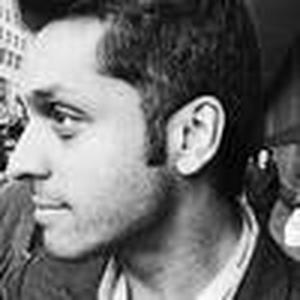 Award-winning playwright, lawyer, and TV host Wajahat Ali is a new kind of public intellectual: young, exuberant, and optimistic. Witty and emphatic, he speaks on the multifaceted Muslim American experience, and an emergent generation of millennials poised for social change.
Wajahat Ali is a journalist, writer, lawyer, an award-winning playwright, a TV host, and a consultant for the U.S. State Department. He helped launch the Al Jazeera America network as co-host of Al Jazeera America's The Stream, a daily news show that extended the conversation to social media and beyond. He was also a National Correspondent, Political Reporter, and Social Media Expert for Al Jazeera America. He focused on stories of communities and individuals often marginalized or under-reported in mainstream media.
Ali is also the author of The Domestic Crusaders—the first major play about Muslim Americans, post-9/11—which was published by McSweeney's and performed off-Broadway and at the Kennedy Center. Currently, with Dave Eggers, Ali is writing a television show about a Muslim American cop in the Bay Area. He was also the lead author and researcher of "Fear Inc., Roots of the Islamophobia Network in America," the seminal report from the Center for American Progress.
In 2012, Ali worked with the U.S. Department of State to design and implement the "Generation Change" leadership program to empower young social entrepreneurs. He initiated chapters in eight countries, including Pakistan and Singapore. He was honored as a "Generation Change Leader" by Sec. of State Clinton and as an "Emerging Muslim American Artist" by the Muslim Public Affairs Council. Ali has given many presentations, from Google to the United Nations to Princeton to The Abu Dhabi Book Festival. His writing has appeared in the New York Times, the Atlantic, Washington Post, the Guardian, and Salon.
Events featuring Wajahat Ali
Events featuring Wajahat Ali