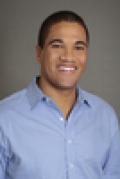 Anthony Heckman focuses on sourcing and evaluating early-stage investments in addition to helping portfolio companies grow intelligently. Anthony joined Kapor Capital in 2015 after spending 5 years on the startup and venture capital teams at Cooley and Fenwick and West. As an emerging growth companies attorney, Anthony advised startups and their investors with respect to operational matters, mergers and acquisitions, entity formation, and venture financings.
Anthony holds a J.D. from the University of Pennsylvania Law School and a B.A. from the University of Southern California, where he was selected to the Order of Troy and ran the 800 meters for the Varsity Track and Field Team.
Prior to law school, Anthony was an analyst at Lehman Brothers. He is a member of Village Capital's U.S. FinTech Advisory Board, CalSEED's Equity Advisory Committee, and is passionate about partnering with entrepreneurs who are solving real problems.
Events featuring Anthony Heckman
Mar 11, 2017
3:30pm — 4:30pm