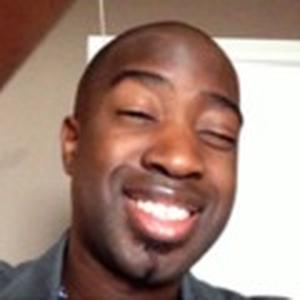 Andre Briggs is a software developer and designer.
Andre has built software in projects that range from genomics to finance. His journey includes experiencing acquisition as a start up to scaling to the enterprise needs. As a child of Silicon Valley, Andre's earliest tech memories include toying with Sun workstations as a child.
He works at Microsoft as a senior software engineer where he engages end to end with the fastest growing application and service groups. His team uses a unique engagement style that allow them to grow breadth and depth at the same time. 
At Microsoft some of Andre's design contributions include relevancy, prediction, capacity engineering, and mobile telemetry. Andre has deep knowledge of online advertising systems. He is highly involved in recruiting development talent. Andre regularly volunteers his time as a mentor for Microsoft Ventures where he helps act has a "rocket booster" for start ups. Andre is often the go-to person for advice on building distributed systems, bundling & unbundling APIs, scalability tips, and introductions.
Outside of work Andre has participated in several local hackathons. He fancies himself as a student of history and loves analyzing business models. He has spoken at SXSW in past as a mentor and panelist. Once organizing a panel around modern strategies for tech inclusion. 
When time allows Andre publishes thoughts about emerging technology on his blog. He say there's nothing better than playing soccer in crisp air and London's Arsenal is his favorite team. Andre holds a Bachelor of Science with a major in Computer Science. He is based in Seattle, Washington. 
You can find him on Twitter @andrebriggs.
[Programming descriptions are generated by participants and do not necessarily reflect the opinions of SXSW.]
Events featuring Andre Briggs
Events featuring Andre Briggs