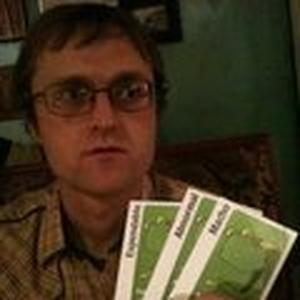 Eric Allen Hatch is a film programmer, film critic, and film consultant based in Baltimore, MD. Eric was the Director of Programming for Maryland Film Festival from January 2007- February, 2018. He also programmed the year-round SNF Parkway Theatre, a 3-screen specialty exhibitor programmed by MdFF. Eric can be found on Twitter photoshopping Paul Blart into the films of Andrei Tarkovsky and Apichatpong Weerasethakul.
During his 11+ years at MdFF, Eric oversaw MdFF's call for entries; recruited and managed the screening committee that evaluates entries; acted as liaison with distributors and filmmaker alum; represented MdFF at other festivals such as Sundance, True/False, TIFF, and SXSW; and edited the annual MdFF program guide. Eric also programmed MFF's year-round programming, including the popular Gunky's Basement 35mm genre-film series, curated and hosted by musician Dan Deacon and video artist Jimmy Joe Roche.
Eric wrote music, film, and literature reviews for Baltimore City Paper from 1997-2007. He founded, programmed and hosted the Baltimore Museum of Art's Free First Thursdays Film Series (2005-2008), focusing on visionary international cinema of the 1960s and 70s. Eric was a member of the screening committee for MicroCineFest, one of the country's premiere underground film and video festivals. He also co-founded the Red Room Collective, the organization behind the High Zero festival, an internationally lauded festival dedicated to experimental, improvised music. Hatch joined MdFF's programming team in 2007, and became director of programming in 2010.
[Programming descriptions are generated by participants and do not necessarily reflect the opinions of SXSW.]
Events featuring Eric Hatch