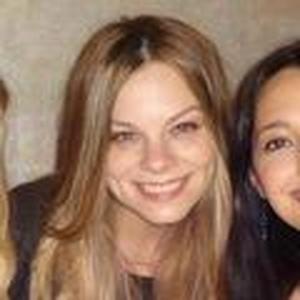 Rachel began working as a professional publicist while attending NYU, initially for her father (Jeff Walker, a marketing consultant named Entertainment Weekly's 46th smartest person in Hollywood, credited with making Comic-Con the studio and filmmaker destination it is today). Her first campaign included coordinating genre press and convention appearances for Shaun of the Dead and she's never looked back.
In 2012, Rachel turned her sights toward the independent world and now devotes her time between studio/network genre campaigns and bringing new independent films to light in various ways. She is the Publicity Manager for the LA Film Festival and for the past five years, she has been the publicist for US Competition Films at the Sundance Film Festival. She has also worked on set as Unit Publicist for films like Life Partners, (Tribeca Premiere) and Folk Hero Funny Guy (Tribeca Premiere) which she also co-produced. Among the five shorts she has produced, one premiered at SXSW 2015 ("Baby") and another won Best Fantastic Short at Fantastic Fest 2015 ("Movies in Space"). The feature she produced, the Relationtrip, premiered at SXSW 2017, won the Grand Jury Prize at Dallas, was picked up by The Orchard, and can be found now on iTunes and On Demand
Rachel began bringing together her worlds of independent film and genre at Comic-Con the past 3 years with panels on the state of independent horror, a collaboration with Fantastic Fest, Spectrevision, Shudder and more. She is also author of Film Independent's blog post on the importance of Unit Publicity, member of IATSE Local 600's Unit Publicist council, and has been featured in ICG Magazine discussing the current landscape of publicity and the increased importance of having both a unit publicist and still photographer on set in the age of social networks and online marketing.
Events featuring Rachel Walker
Events featuring Rachel Walker