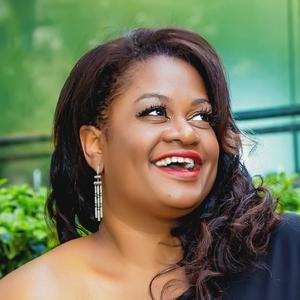 Named one of the most influential women in tech, Kathryn Finney has made it her mission to create social, economic, and financial opportunities for Black entrepreneurs through her investments and mentorship of founders. Kathryn is Managing Partner of Genius Guild, a business creation platform that uses the venture studio model to invest in Black entrepreneurs building scalable businesses that serve black communities and beyond.
Kathryn is the former CEO and founder of digitalundivided, a groundbreaking social enterprise focused on creating a world where women own their work. Kathryn started digitalundivided after selling her lifestyle media company, The Budget Fashionista. She was one of the first black women to have a successful startup exit.
A Yale-trained Epidemiologist, Kathryn has received numerous honors and awards including the PayPal Maggie Lena Walker Achievement Award, Aspen Financial Leaders Fellowship, Leadership Unbound General Partner Rising Star award, and many more. She is an Obama White House Champion of Change and past member of the National Advisory Council on Innovation and Entrepreneurship (NACIE) appointed by the Obama Administration.
Her new book, Build The Damn Thing: How to Start a Successful Business if You're Not a Rich White Guy, launched in June 2022 under the Penguin Random House Portfolio and hit the Wall Street Journal bestsellers list in its first week published. The book offers a hard-won, battle-tested guide for every entrepreneur who the establishment has left out. Kathryn also shares a narrative of her journey and storied career as an entrepreneur, inclusion champion, and investor to encourage Black founders and women entrepreneurs to pursue their entrepreneurial dreams on her podcast, Build The Damn Thing.
Events featuring Kathryn Finney
Mar 11, 2017
11:00am — 12:00pm