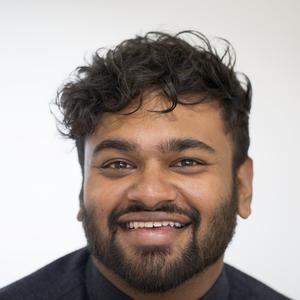 Prash works as an engineer, designing optical systems for clients from R&D to final production. With a keen passion for technology and optics, Prash has followed the XR space with great interest, especially with the hardware that makes it work.
Previously Prash has worked for a spin out company, from University College London, developing brain imaging devices that use near infrared light to detect blood flow around the brain. This inturn sparked an interest in brain computer interfaces as it is an important future technology.
He has spoken at SXSW and NEXT17 about VR and 'Ready Player One' as well as brain computer interfaces. Additionally, he is a passionate maker and also works with the 'Institute of Making' at UCL. Alongside this he loves photography, video production and music production.
Events featuring Prashanthan Ganeswaran
Events featuring Prashanthan Ganeswaran