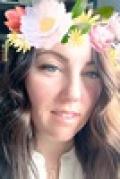 As Chief of Staff at Rubicon Project, Brynn Moynihan leads and executes strategic initiatives across all parts of the organization including administrative, financial, cultural, and operational activities. As a key member of Rubicon Project's senior team and as the CEO's trusted counsel, Brynn ensures that annual company goals are executed upon and achieved. Brynn has overseen strategy and communications for major company milestones such as Rubicon Project's successful IPO process, which one CNBC host hailed on air as "the perfect IPO."
Before Rubicon Project, Brynn built a career in public relations and corporate communications, with a focus on technology and digital media. Brynn was the head of Horn Group's Ad-Tech Practice, where she worked with companies including Acxiom, Adobe, Index Exchange, Forbes, the Wall Street Journal, Gannett, and the IAB.
Brynn graduated with honors from Fordham University with a dual-degree in Marketing and International Business.
Events featuring Brynn Moynihan
Mar 13, 2017
5:00pm — 6:00pm
Presented by
Rubicon Project
Events featuring Brynn Moynihan
Mar 13, 2017
5:00pm — 6:00pm
Presented by
Rubicon Project