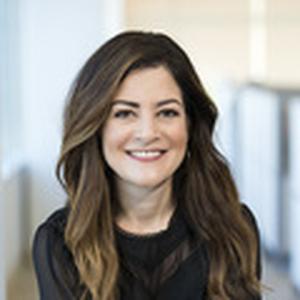 Sandra E. Lopez is vice president in the New Technology Group and oversees strategic relationships and business development within its New Devices Group at Intel Corporation. She is responsible for establishing industry alliances and generating business for Intel in key strategic market segments, including fashion, sports and fitness
For the past several years, Lopez has been a vocal advocate for the convergence between fashion and technology. Before assuming her current position, she was director of strategic partnerships for fashion and fitness, with responsibility for defining and carrying out Intel's business strategy for wearables technology. In addition, she is a champion of Intel's diversity and inclusion initiatives. Earlier in her Intel career, she held various roles within corporate marketing, including director of new business marketing and director of consumer marketing. In the latter role, she led Intel's brand repositioning work to earn an Intel Achievement Award in 2010.
Lopez has also earned industry honors. In 2013, she won a Marketers That Matter award, a program that recognizes top marketing executives in the San Francisco Bay Area. In 2015, she was named among the Top 10 Latina Executives by LATINA Style Inc. Also in 2015, Cosmopolitan magazine included Lopez on its list of "50 Fun and Fearless Women Who Will Totally Inspire You."
Before joining Intel in 2005, Lopez worked at Adobe Systems Inc., Macromedia, Computer Associates International Inc. and several other technology companies.
Lopez holds a bachelor's degree in textiles and clothing marketing and agricultural economics from the University of California at Davis. She is a member of Intel's Hispanic Leadership Council and Pay It Forward Program.
Events featuring Sandra Lopez
Events featuring Sandra Lopez