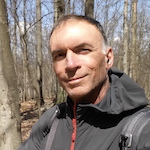 Mike Maczuzak has been helping clients shape the future with new product innovation through impactful design and development for more than 30 years. He is passionate about helping clients create competitive advantage and grow businesses with strategy and winning brand experiences.
With broad and deep experience and perspective, Mike enjoys working at the forefront of emerging technology and anticipating trends. He is most passionate about creating meaningful innovation that improves lives, such as innovation in healthcare systems and delivery and innovation that promotes sustainability, like electric vehicle technologies.
Mike seeks entrepreneurial thinkers, whether within startups or Fortune 100 companies, with whom his design and development firm, SmartShape Design, can work to shape the product marketplace of the future.
Events featuring Mike Maczuzak