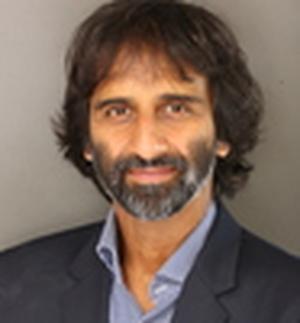 Paresh Shah
Inspiring Speaker | Non-Obvious Innovation Consultant & Trainer | Business Professor | Yogi | Optimist
Paresh Shah is a positive force around everyone he meets. Paresh is a unique combination of a technology engineer, Harvard MBA, successful entrepreneur and trained yogi. His abilities to cross multiple worlds have made him a sought after speaker, business consultant, innovation expert and trainer, strategist, and advisor to senior executives, entrepreneurs & celebrities.
Currently, Paresh is Chief Strategist and Value Architect at The Non-Obvious Company, a World-class innovation, strategy, mindfulness and transformative leadership consultancy.
Mr. Shah is also the founder and Chairman of Glimpulse, a social expression company that scientifically delivers what every human needs: Love and Happiness. Mr. Shah has assembled a world-class, multidisciplinary team to develop a monetizable experience that makes it fun and easy to share love, gratitude and joy and experience a greater sense of well-being. Glimpulse directly solves for what numerous studies are showing social media is causing: anxiety, low self esteem, disconnection and depression.
Mr. Shah's prior startup, wireless-multimedia company Devas, raised $130 MM in venture capital and is currently valued at $700 MM.
Mr. Shah lives in Los Angeles with his wife and four children, dog, two birds and hamster. He loves heavy metal and 80's rock, is learning to surf, teaches yoga and meditation globally and is the "happiest person he knows".
Events featuring Paresh Shah