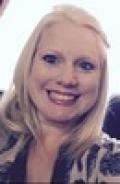 Hi. My name is Angela Elkins. I am the Wellness & Life Enrichment Director, also known as the Activities Director at Brodie Ranch here in Austin. I love my job and my residents! I just celebrated my 6th Anniversary with Brodie Ranch and am proud to call all of our ladies and gentleman FAMILY!
I became familiar with music therapy for our dementia patients after watching a documentary called "Alive Inside" and started a small program with ipods that I purchased with my own money and used with the residents during one on one sessions. I saw an immediate difference with the addition of music and saw in their eyes that their spirits seemed to "wake up". A few years later, Ashley Brightwell from Music is Our Weapon walked through the doors of Brodie Ranch and changed not only my life, but the lives of many of our residents.
This music has not only touched the lives of the residents, but it has impacted the staff and the residents' loved ones too. There is nothing quite like seeing the light come back to their eyes and the smile back to the face of someone who has been lost. To witness your loved one smiling, singing ,tapping their feet or hands, trying to dance, or even begin to speak again is simply amazing.
Events featuring Angela Elkins