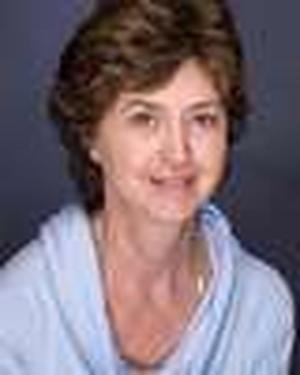 Nancy Schiesari
Producer/Director/Cinematographer
Nancy is an experienced director, producer and cinematographer on both broadcast documentaries and award winning independent films. Her latest full-length documentary, Canine Soldiers, premiered at the Austin Film Festival in 2016. Cactus Jack, Lone Star on Capitol Hill, aired on PBS in February, 2016. Tattooed Under Fire, aired nationwide on PBS in 2009. "Hansel Mieth-Vagabond Photographer" premiered on PBS' Independent Lens in 2003, and on the Canadian and Australian Broadcast Corporation. She also directed History Man, a half hour profile on Martin Scorsese for BBC 4, London, 2004.
Nancy also comes with twenty years experience as a Director of Photography on over 30 documentaries and feature films broadcast for England's Channel 4, BBC, ABC, National Geographic, and PBS. Nancy has filmed in Europe, the U.S, Africa, India, Pakistan, Iceland, and Latin America. She was nominated for a 2002, Television Emmy for outstanding cinematography on The Human Face, (producer John Cleese). Among her work as cinematographer is Barbara Sonenberg's Regret to Inform,1998, nominated for an Oscar, and Pratibha Parmar's and Alice Walker's Warrior Marks, Channel Four, London. Nancy graduated with an MFA from the Royal College, London and is a professor in production in the Radio –Television and Film Department at the University of Texas at Austin.
Events featuring Nancy Schiesari
Events featuring Nancy Schiesari