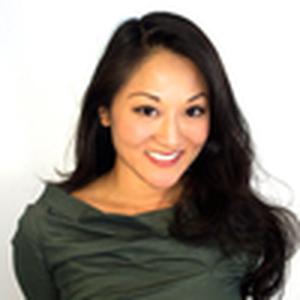 SXSW 2015 presentations:
- Finalist for Simon Property's Future of Retail Disruptors Showcase
- Finalist in SXSW Accelerator Competition, Enterprise & Smart Data Track
- Finanlist for Kite presentation to L'oreal, Unilever and Coke
====
Karen is Co-founder and CEO of Trendalytics, a SaaS platform that measures consumer engagement with merchandise trends. With over ten years of experience in retail and technology, Karen worked with companies across the supply chain - department stores, luxury retailers and independent designers. She started her entrepreneurial ventures by founding StyleMusée, a visual portal to discover fashion social media by taste preference. At Goode Partners, she executed the firm's investment in SkullCandy (NASDAQ: SKUL) and worked on the turnaround of a luxury specialty retailer. Previously she worked in Gap Inc.'s Corporate Strategy group, where she assessed acquisition and new retail concept opportunities such as Piperlime.com. Karen started her career in investment banking at Goldman Sachs & Co. where she executed over $1 billion in technology and media transactions.
Karen holds an M.B.A. from Harvard Business School and a B.A. from UCLA where she graduated Summa Cum Laude. Her research at Harvard included studies in multi-channel retailing, luxury diffusion brands and supply chain innovation for emerging designers. Karen initially pursued a B.A. in Fashion Design at Otis College of Art & Design, where she was a Grant recipient and recognized on the Dean's List.
[Programming descriptions are generated by participants and do not necessarily reflect the opinions of SXSW.]
Events featuring Karen Moon
Mar 14, 2017
12:30pm — 1:30pm