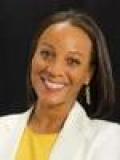 Tekedra Mawakana joined eBay as Vice President, Global Government Relations & Public Policy in February 2016. She is responsible for the worldwide strategic approach to public policy, legislative affairs, competition and antitrust policy, and regulatory matters in support of eBay's global marketplace, and suite of consumer platforms, including StubHub.
Tekedra leads a team of experts who work closely with lawmakers, regulators, and public policy professionals around the world on key issues impacting eBay and its global community of users, including trade facilitation and promotion, ecommerce taxation and regulation, small business empowerment, privacy, intellectual property, internet governance, high-skilled immigration reform and cybersecurity.
Tekedra has two decades of experience in providing strategic counsel and direction on critical public policy, legal, regulatory and crisis-driven issues facing technology, online media and e-commerce companies. Based on her deep working knowledge of the public policy issues facing complex and innovative online business models, she has garnered a reputation as a trusted and reliable industry leader. In May 2015, she was recognized as a Tech Titan by Washingtonian Magazine. In August 2016, Inside Counsel selected Tekedra as a Visionary Leader, as part of its 7th Annual Transformative Leadership Awards.
Prior to eBay, Tekedra served as Vice President and Deputy General Counsel, Global Public Policy at Yahoo! Inc. Prior to that, she served as Senior Vice President and Deputy General Counsel, Public Policy at AOL, and was named the first Chairman of the Internet Association. Before joining AOL in 2001, she worked as Senior Corporate Counsel at Startec Global Communications Company, and began her career as an Associate in the Telecommunications and Intellectual Property groups at Steptoe & Johnson LLP.
Tekedra received her J.D. from Columbia University School of Law, and her B.A. magna cum laude from Trinity College.
Events featuring Tekedra Mawakana
Mar 12, 2017
12:30pm — 1:30pm