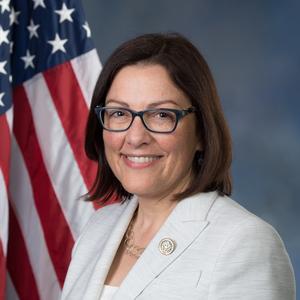 Congresswoman Suzan DelBene represents Washington's First Congressional District, which spans from northeast King County to the Canadian border, and includes parts of King, Snohomish, Skagit and Whatcom counties.
First sworn into the House of Representatives in 2012, Suzan brings a unique voice to the nation's capital, with more than two decades of experience as a successful technology entrepreneur and business leader.
Suzan currently serves on the House Ways and Means Committee, which is at the forefront of debate on taxes, healthcare and retirement security. There, Suzan is working to ensure all Americans have meaningful access to affordable, quality healthcare. She serves on the Select Revenue Measures, Trade, and Oversight Subcommittees.
In the 116th Congress, Rep. DelBene was appointed to the Select Committee on the Modernization of Congress. The committee was created to find ways to improve and modernize the way Congress operates. Suzan also serves as Vice-Chair of the New Democrat Coalition, and co-chair of the Women's High Tech Caucus, Internet of Things Caucus, Dairy Caucus and Aluminum Caucus.
Suzan embarked on a successful career as a technology leader and innovator. In more than two decades as an executive and entrepreneur, she helped to start drugstore.com as its vice president of marketing and store development, and served as CEO and president of Nimble Technology, a business software company based on technology developed at the University of Washington. Suzan also spent 12 years at Microsoft, most recently as corporate vice president of the company's mobile communications business.
Before being elected to Congress, Suzan served as Director of the Washington State Department of Revenue. During her tenure, Suzan proposed reforms to cut red tape for small businesses. She also enacted an innovative tax amnesty program that generated $345 million to help close the state's budget gap, while easing the burden on small businesses.
Events featuring Suzan DelBene