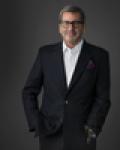 Miles O'Brien is a veteran, independent journalist who focuses on science, technology and aerospace.
He is a producer and correspondent for the PBS NewsHour, a producer, writer and director for the
PBS science documentary series NOVA, a correspondent for the PBS documentary series FRONTLINE, the National Science Foundation Science Nation series, and also serves as an aviation analyst for CNN.
For nearly seventeen of his thirty-five years in the news business, he was a staff correspondent and anchor with CNN based in Atlanta and New York. He served as the science, environment and aerospace space correspondent and the anchor of various programs, including American Morning.
While at CNN, O'Brien secured a deal with NASA to become the first journalist to fly on the space shuttle. The project ended with the loss of Columbia and her crew in 2003 – a story he told to the world in a critically acclaimed sixteen-hour marathon of live coverage. He is currently an at-large member of the NASA Advisory Council, offering strategic advice to the NASA administrator.
Prior to joining CNN, he worked as a reporter at television stations in St. Joseph, MO, Albany, NY, Tampa and Boston. He began his television career as a desk assistant at WRC-TV in Washington, DC.
O'Brien is an accomplished pilot and is frequently called upon to explain the world of aviation to a mass audience.
He has won numerous awards over the years, including a half-dozen Emmys, a Peabody and DuPont for his coverage of Hurricane Katrina and its aftermath.
In February of 2014, a heavy equipment case fell on his forearm while he was on assignment. He developed Acute Compartment Syndrome, which necessitated the emergency amputation of his left arm above the elbow. Despite the loss of his arm, he has completed two marathons, several ultra-distance bike rides, a triathlon, and is actively pursuing the training required to resume flying.
Events featuring Miles O'Brien
Events featuring Miles O'Brien