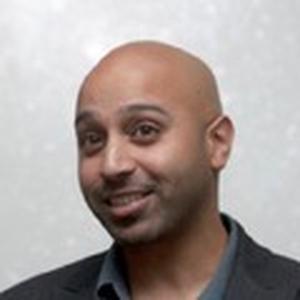 Dr. Jason Kalirai is an award-winning astrophysicist at the Space Telescope Science Institute and Johns Hopkins University in Baltimore MD. He currently serves as the multi-mission project scientist for the Institute and leads numerous initiatives related to the Hubble, James Webb, and WFIRST space telescopes.
Jason grew up in a small town called Quesnel in British Columbia Canada, and was fascinated with the night sky and astronomy at a young age. is love for mathematics and science grew through high school and into University. He obtained his PhD in astrophysics in 2004 from the University of British Columbia in Vancouver Canada.
Jason has published over 100 refereed papers in professional journals, on topics related to understanding the lifecycles of stars and galaxies. Jason is an active user of the Keck Observatory on Mauna Kea in Hawaii, and of the Hubble Space Telescope in orbit around Earth.
Jason has received numerous awards in his young career, including the 2014 American Astronomical Society Newton Lacy Pierce prize. He was also selected as a National Academy of Sciences "Frontiers of Science" Fellow, was voted as one of the Baltimore Metropolitan area's "Top 40 under 40", and received the prestigious Outstanding Young Scientist Award from the State of Maryland. Recently, Jason had an opportunity to share his excitement about our Nation's space program with President Barack Obama.
Jason enjoys directly engaging with the next generation of bright minds to encourage them to pursue careers in science. He has led hundreds of public outreach and education events to communicate science and share his enthusiasm for astronomy with our next generation leaders. Much of his work is focused on underrepresented groups where he has forged many new partnerships.
Jason lives in Highland MD with his wife and four children. He loves to build things with the kids in the backyard, coach youth sports teams in Howard County, and play sports.
[Programming descriptions are generated by participants and do not necessarily reflect the opinions of SXSW.]
Events featuring Jason Kalirai
Events featuring Jason Kalirai