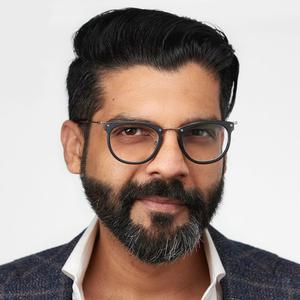 Pranav Yadav is an international innovation and thought leader dedicated to bringing a deeper understanding of human motivation to the forefront. A principal player in building the neuromarketing industry, he has changed how brands and customers communicate for the better.
Pranav advises CEOs and CMOs on how to make compelling connections between product, communication, and the consumer and has spoken at the United Nations, Cannes Lions Festivals of Creativity, Advertising Weeks (New York & London), Forbes Summits, Business Schools, AMA, ARF and numerous industry events.
Pranav's previous work experiences include Red Associates and Goldman Sachs. He is a Forbes 30 Under 30, an Under 30 All Star Alum, a Great Mind Award winner and has a passion for philosophy and Urdu-Punjabi poetry.