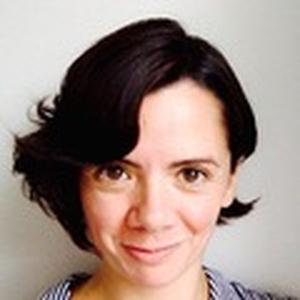 Laura Jones is the founder of Little Underground Management, a Grammy award-winning producer management company based in New York. Her clients have produced and mixed records for everyone from David Bowie to Panic! At The Disco, A Tribe Called Quest to Weezer.
After building her business in London, England, where she successfully managed independent artists, she moved from the UK to the US 8 years ago and switched her focus to producers. Building the company from the ground up, her roster has since spawned a multitude of Grammy nominations, received several platinum and gold selling records and worked on boundless critically acclaimed albums. Furthermore, she's achieved this success within the niche genres of rock and alternative music.
Her aptitude for match-making producer and artist has heralded many great records at her hands. This, combined with her passion for connecting new creatives and empowering them with the tools to make the best possible music, has meant that Little Underground has been responsible for some of the most exciting 'breakout' records of the past decade; 'Lost In The Dream' by The War On Drugs, 'Clean' by Soccer Mommy, 'A Seat At The Table' by Solange and 'Soft Sounds From Another Planet' by Japanese Breakfast, propelling both artist and producer to new heights.
Laura is very much committed to inspiring others throughout the industry and provides opportunities for enrichment and growth via community development projects. She works as a mentor with several organizations including The Recording Academy, She is The Music and SxSW. She also works alongside her clients, hosting writing camps that not only bring young songwriters and producers together with more established talent, but also offer an educational experience for those that are new to the craft and want to witness what it's like to be part of the creative experience. Most recent camps have brought together a wide variety of community sectors, from Major labels and publishers to The Mayor's Office of NYC, Berklee College of Music and Building Beats, Gender Amplified and Beats By Girlz.
Furthermore, she is on the advisory board for the charity In Place Of War; a global organization that uses creativity in places of conflict as a tool for positive change, whose musical ambassadors include Run The Jewels, LCD Soundsystem, Brian Eno and Laurie Anderson. She has contributed to projects such as 'Around The World In 80 Raves', a dance-party led fundraising challenge, and private dinner events to raise money to build an arts studio in the heart of Medellin, Colombia.
Events featuring Laura Jones