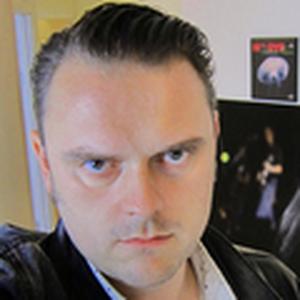 Co-founder and MD at Crunchy Frog. Independent record label through 20 years from Copenhagen, Denmark. Mostly known for such artists as The Raveonettes, Junior Senior, PowerSolo, Jenny Wilson, 18th Dye, The Tremolo Beer Gut, Apparat Organ Quartet, Thee Attacks and many others.
I also head our sister company Crunchy Tunes where we publish all of the Crunchy Frog bands as well as great Danish songwriters such as Jacob Bellens, Thorbjørn Risager, Jonathan Schultz (and Forever).
As I am also a musician (drummer in bands such as The Tremolo Beer Gut, THAU, Junior Senior, Heavy Trash - and have played in Thee Attacks and PowerSolo at SXSW) and a songwriter, engineer, mixer and producer I do have a pretty holistic view of all the aspects of the music industry... of course seen from a fiercely independent POV.
This year I bring in my bag fresh new albums from D/troit, The Tremolo Beer Gut, Tue Track vz PowerSolo and more.
[Programming descriptions are generated by participants and do not necessarily reflect the opinions of SXSW.]
Events featuring Jesper Reginal