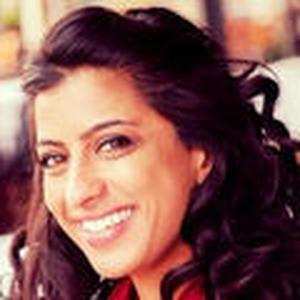 Komal Ahmad, founder and CEO of Copia, is working to solve hunger — the World's Dumbest Problem — and reduce food waste globally. Under her leadership, Copia has recovered over 950,000 pounds of food and will feed 2 million people this year with high-quality food that would have otherwise been wasted. The company has managed food recovery from high profile events including Super Bowl 50 and the Oscars. Most recently, Copia served food alongside and to first responders to the California Wildfires. Copia has been named as one of the top 3 women-led startups in America and one of the top 8 startups graduating from Y Combinator.
Komal graduated from Berkeley with honors and was recently awarded the University of California's Global Food Changemaker, 2016 Social Entrepreneur of the Year, Outside Magazine's "30 Under 30", and a 2017 MIT Solver. She was also named by Fast Company as one of the Most Creative People in Business and by Toyota as Toyota's Mother of Invention. She has been highlighted by Marie Claire as one of the most powerful and impactful women in business and was recently honored with the Nelson Mandela Humanitarian Award.
The reasonable woman adapts herself to the world; the unreasonable one persists in trying to adapt the world to herself. Komal is an unreasonable woman.
Follow her journey on Twitter @Komal_Ahmad.
[Programming descriptions are generated by participants and do not necessarily reflect the opinions of SXSW.]
Events featuring Komal Ahmad
Events featuring Komal Ahmad