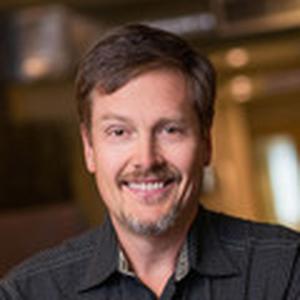 With more than 30 years as an entrepreneur, technology leader, c-level exec, angel investor and board member, Ross Buhrdorf has been at the forefront of how consumers interact with technology. He is currently the CEO of ZenBusiness which is changing the way companies do business.
Previously he was the founding chief technical officer for HomeAway (NASDAQ: AWAY), he was responsible for building the technology platform that powered the company from a startup, through the IPO to its recent acquisition by Expedia (NASDAQ: EXPE) for $3.9B. Ross is considered a leader in M&A (with over 25 acquisitions at HomeAway), security, building world-class global teams and above all technology. He received CTO of the year in 2013 in recognition of his accomplishments.
As a technology leader, entrepreneur and c-level corporate executive in both public and private companies, Ross helps transform the way consumers interact with technology. He is passionate about the consumer mobile, Internet and cyber security technology and how to apply innovation to build better products and a better world.
Mr. Buhrdorf is a board member and serves as chairman of the strategic transformation committee for ANBTX. Ross also serves on the board of the Santa Fe Institute - a pioneering research institute that studies complex adaptive systems in an effort to answer some of humanity's biggest questions. Ross is a member of a working group focused on a deep theory of innovation at SFI. Buhrdorf also serves on the board of KLRU, the non-profit PBS affiliate in Austin that produces Austin City Limits.
Ross is a Partner and Mentor at Capital Factory, a globally recognized accelerator program and investment fund based in Austin, Texas.
He has a true passion for innovation, technology, and entrepreneurship and has been instrumental in guiding several organizations through the challenging process of adapting technology to consumers needs and desires. Published writer and public speaker.
[Programming descriptions are generated by participants and do not necessarily reflect the opinions of SXSW.]
Events featuring Ross Buhrdorf