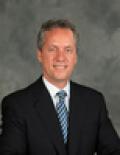 Louisville Mayor Greg Fischer
Greg Fischer is now in his second term as Louisville's 50th Mayor.
His administration is focused on three top goals: creating good-paying jobs, improving education at all levels, and making Louisville an even more compassionate city.
Mayor Fischer's accomplishments include:
• Regaining the 42,000 jobs lost to the long recession; Unemployment numbers?
• Launching full-speed-ahead construction of the two Ohio River bridges while opening the pedestrian and bicycle friendly Big Four Bridge;
• Advancing education by creating the Cradle to Career learning initiative, signing a commitment to improve student performance with JCPS and achieving a record level of citizens earning college degrees;
• Earning "International Model City of Compassion" recognition for Louisville in part by creating the Give A Day week of community service, which drew more than 160,000 volunteers and acts of compassion in April, 2015.
Mayor Fischer was named a 2013 "Public Official of the Year" by Governing Magazine, the only U.S. mayor to earn the distinction. He is a trustee for the U.S. Conference of Mayors and is the chair of the Conference's Council on Metro Economies and the New American City which addresses economic problems facing the nation's cities and their citizens.
He is an entrepreneur who started several businesses including SerVend International and Iceberg Ventures, a private investment firm.
Mayor Fischer graduated from Trinity High School and Vanderbilt University. He and his wife Alex have four children.
Events featuring Greg Fischer
Events featuring Greg Fischer