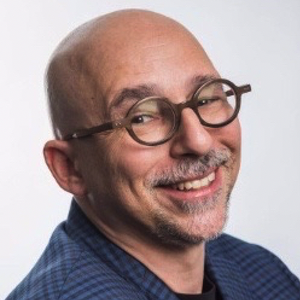 Rosenbaum has been an early innovator in OTT and web video, creating five companies in the space. He is widely acknowledged as the father of User Generated Content. He holds two patents in the areas of video curation and video monetization technology. Steve created MTV's groundbreaking user-generated news series MTV News UNfiltered, a first-of-its-kind television project that handed cameras to young storytellers.
He joined the competitive TED Residency – and presented a TED Talk on the complex topic of Fake News. bit.ly/TEDfakenews
Steven Rosenbaum joined Oaklins DeSilva+Phillips as a Senior Advisor in 2017. Steve was most recently Chief Executive Officer of Waywire Networks, where he led the acquisition and merger of Senator Cory Booker's Waywire.com with Steve's Magnify Networks in October of 2013.
As a documentarian, Steve directed the acclaimed 9/11 documentary "7 Days In September" creating a curated journey through the eyes of 28 filmmakers and citizen storytellers. Steve was named New York City's first "Entrepreneur at Large" for Economic Development, working closely with the Bloomberg Administration to welcome and foster the burgeoning startup environment.
Today he blogs for MediaPost and his podcast FutureForward can be found on iTunes. Apple.co/FutureForward
[Programming descriptions are generated by participants and do not necessarily reflect the opinions of SXSW.]
Events featuring Steve Rosenbaum
Mar 13, 2017
5:00pm — 6:00pm
Events featuring Steve Rosenbaum
Mar 13, 2017
5:00pm — 6:00pm