SXSW Community Screenings: Rainforest Partnership's Films for the Forest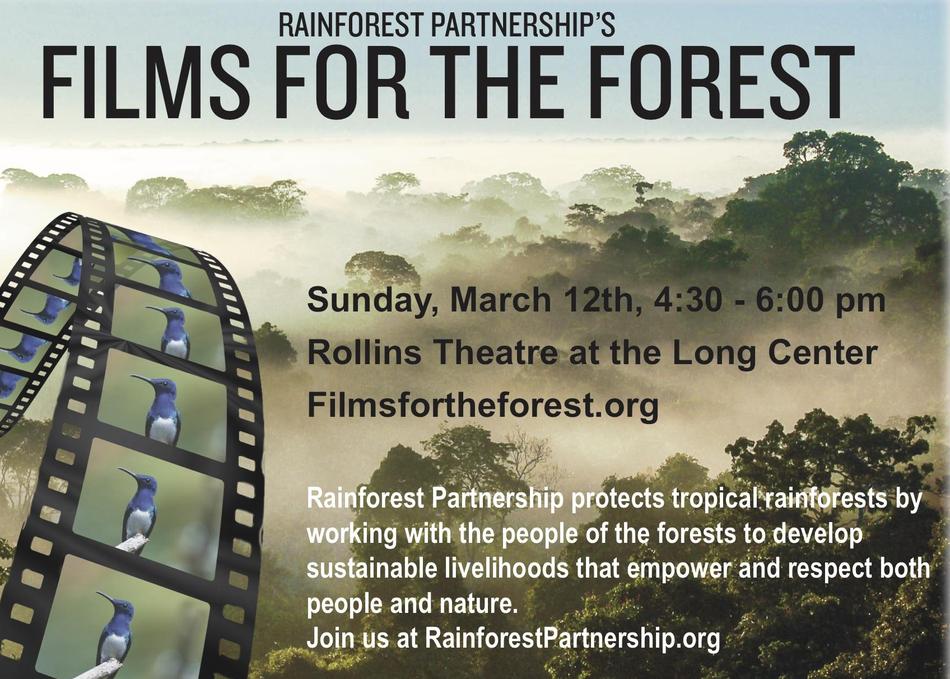 FREE TO ATTEND. NO SXSW BADGE NEEDED.
Films for the Forest is an international short-film challenge created by Rainforest Partnership to create awareness about the importance of preserving tropical rainforests and its link to climate change.
The screening of 2017 winning films span five continents with global interpretations of this year's theme, "We the Forest." The three categories of films are: short shorts (under 4 mins), shorts (under 20 mins), and youth. Films judged by a panel including Academy Award nominee Richard Linklater, filmmaker Alonso Mayo, and film festival producer (Earth Day Texas), Michael Cain. Winning films to be announced at the screening.
FilmsForTheForest.org
Premiere Status: World Premiere
Genre: Documentary
Screening Section: SXSW Community Screenings
Screening Category: Community Events
Country: United States
Runtime: 90 mins
Film makers from all over the world
Director Bio
Filmmakers submitting to Films from the Forest span five continents and range from amateurs to professionals.
Credits
Director: Film makers from all over the world