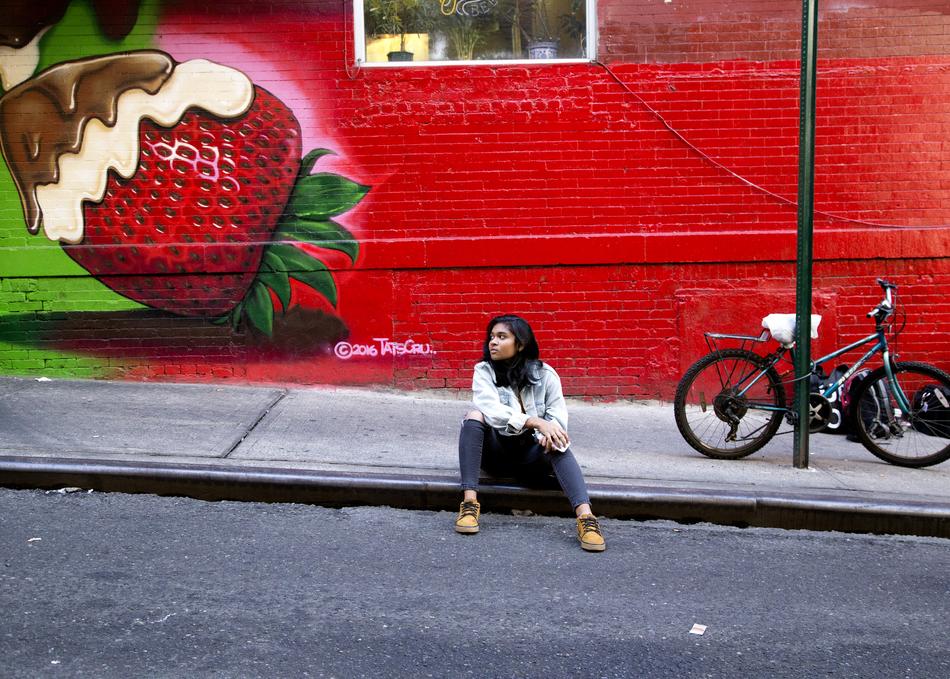 Defying the stigma that surrounds mental health and survivors of trauma, Brittany, a 17 year-old from New York City, shares her story of healing and self-discovery. In taking control of her own narrative, she is advocating for all women and defining her own identity.
"Rise Above" is an Oculus VR for Good project in conjunction with Womankind (formerly New York Asian Women's Center)
Year:
2017
Premiere Status: World Premiere
Genre: Documentary, Experimental
Screening Section: Virtual Cinema
Screening Category: Virtual Reality
Country: United States
Runtime: 6 mins
Director Bio
Ben Ross and Brittany Neff are filmmakers and visual storytellers specializing in immersive and experiential media. With backgrounds in community organizing and documentary filmmaking, Ben and Brittany are committed to employing the immense power of VR and other forms of new media to reshape global consciousness and increase human connectivity.
Credits
Director: Ben Ross, Brittany Neff
Executive Producer: Lauren Burmaster
Producer: Amy Seidenwurm, Paula Cuneo, Joanne Sprague, Brittany Neff, Ben Ross
Cinematographer: Benjamin Ross
Editor: Alex Segal
Music: Mckenzie Stubbert
Principal Cast: Brittany D'sa
Additional Credits: Created by: Brittany D'sa, Brittany Neff, and Benjamin Ross, Associate Producer: Shelly McGee, Alex Segal, Matt Ross, Production Management: Brittany Neff, Camera Assistant: Cole Tucker-Walton, Sound Recordist: Elizabeth Mealey, Set Photographer: Elizabeth Mealey, Sound Engineer: Eli Evnen, Post-Production: ReelFX, Special Thanks: Womankind Staff and Administrators, Asuna Osako, Carolyn Antonio, Gabrielle Nguyen, Livio Sanchez, Megan Summers, Hayden 5 Media, The D'sa Family, The Segal Family, Sarah and Rob Ross, Rebecca Kronovet, Maureen Chrystal, Mike Neff