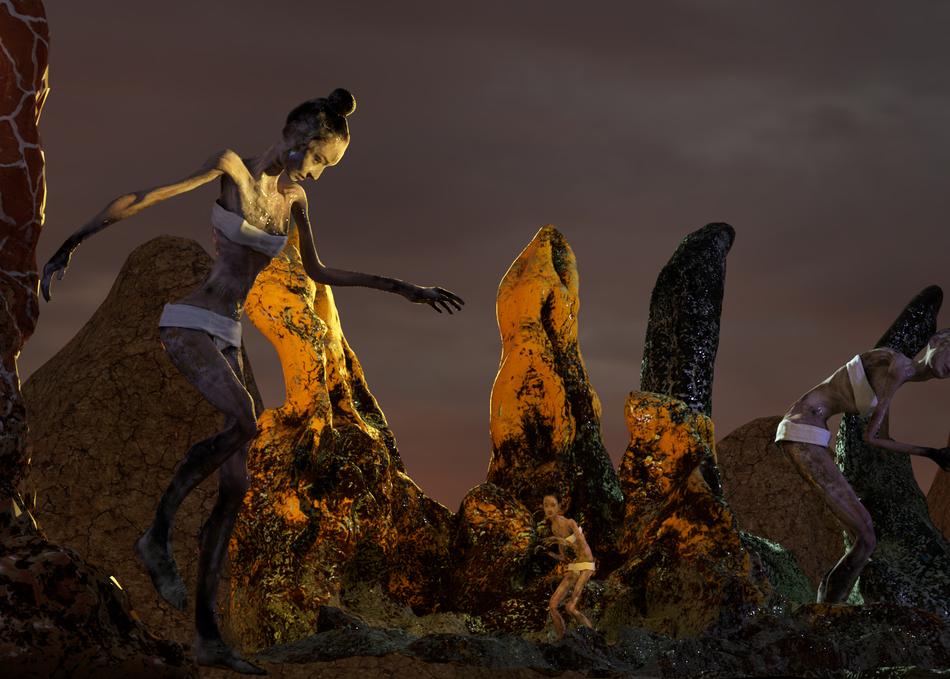 We follow a girl's strange journey as she grows endlessly, eventually dissolving into the music of the universe. In a 360-degree animated environment, the story is narrated in a single unbroken shot, taking the viewer on a thrilling experience unlike any other.
Year:
2017
Premiere Status: World Premiere
Genre: Animated, Experimental, Fantasy
Screening Section: Virtual Cinema
Screening Category: Virtual Reality
Country: United States
Runtime: 3 mins
Director Bio
New Media Ltd is a directing trio of Mike Anderson, Ryan Dickie and Abigail Horton. Based in Brooklyn, NY, New Media Ltd was recently named in "25 New Faces of Independent Film" by Filmmaker Magazine, shortlisted for the D&AD Next Director Award, and premiered work at SXSW, LA Film Festival, and Fantastic Fest. They are represented by Pulse Films.
Credits
Director: New Media Ltd
Executive Producer: New Media Ltd
Producer: New Media Ltd
Screenwriter: Mike Anderson
Cinematographer: New Media Ltd
Production Designer: New Media Ltd
Music: Jake Aron & Ludwig Persik