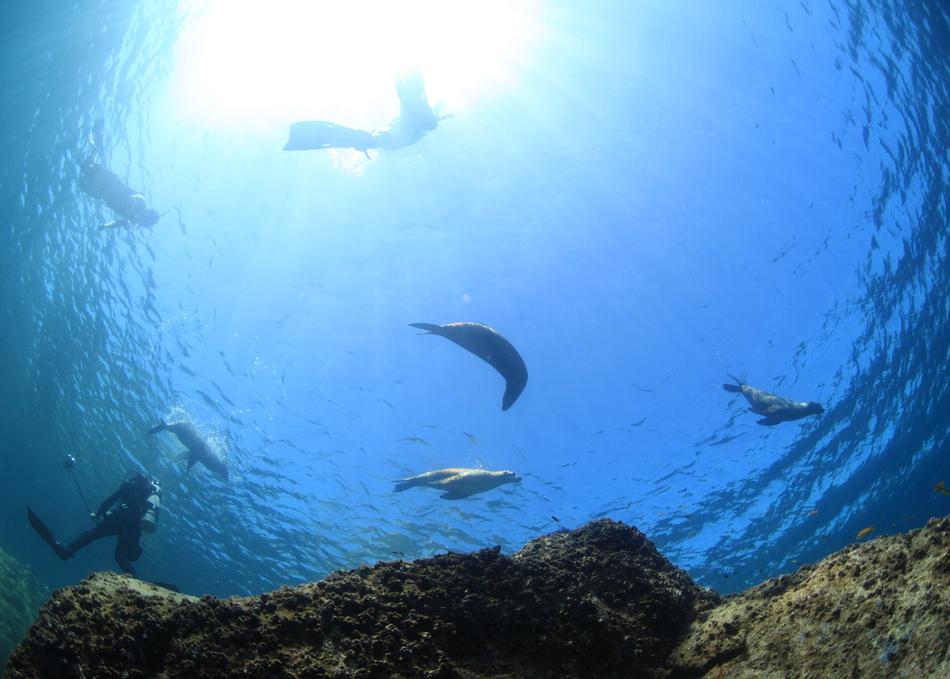 "Out of the Blue" is the inspiring story of the legacy inherited by the children of Cabo Pulmo. Once described by Jacques Cousteau as the Aquarium of the World, years of overfishing killed the reef and pushed its inhabitants to the brink of extinction. To get their reef back, the Castros—a family of fishermen family in Cabo Pulmo—chose to sacrifice their source of income and food by making a revolutionary yet dramatic decision: ban fishing in their own waters to encourage marine life to come back and take shelter.
Year:
2017
Premiere Status: World Premiere
Genre: Animated, Documentary
Screening Section: Virtual Cinema
Screening Category: Virtual Reality
Country: United States
Runtime: 9 mins
Director Bio
Sophie Ansel is a storyteller and adventurer, delivering stories through the medium of film, Virtual Reality, journalism, books and novels, radio and documentaries. She has a deep love for exploring different cultures.
Credits
Director: Sophie Ansel
Executive Producer: Lauren Burmaster
Producer: Amy Seidenwurm, Paula Cuneo, Joanne Sprague, Sophie Ansel
Screenwriter: Sophie Ansel
Cinematographer: Christophe Bailhache
Editor: Nick Varley
Sound Designer: Otavio Bertolo
Principal Cast: Judith Castro Lucero, Yerick Vallesillo Castro
Additional Credits: Narrator: Sylvia Earle, Narrator: Judith Castro Lucero, Associate Producer: Shelly McGee, Jerónimo Pérez Correa, Rodolfo Rodriguez, Stereographer: Marcello Altieri, Underwater Cameraman: Christophe Bailhache, Animation: Spinifex Group Hong Kong , Illustrator: Andrey Shushkov, Animation Producer: Jerome de Baecque , Animation Creative Producer: Roger Timmerman, Post-Production : ReelFX