NOBODY SPEAK: Trials of the Free Press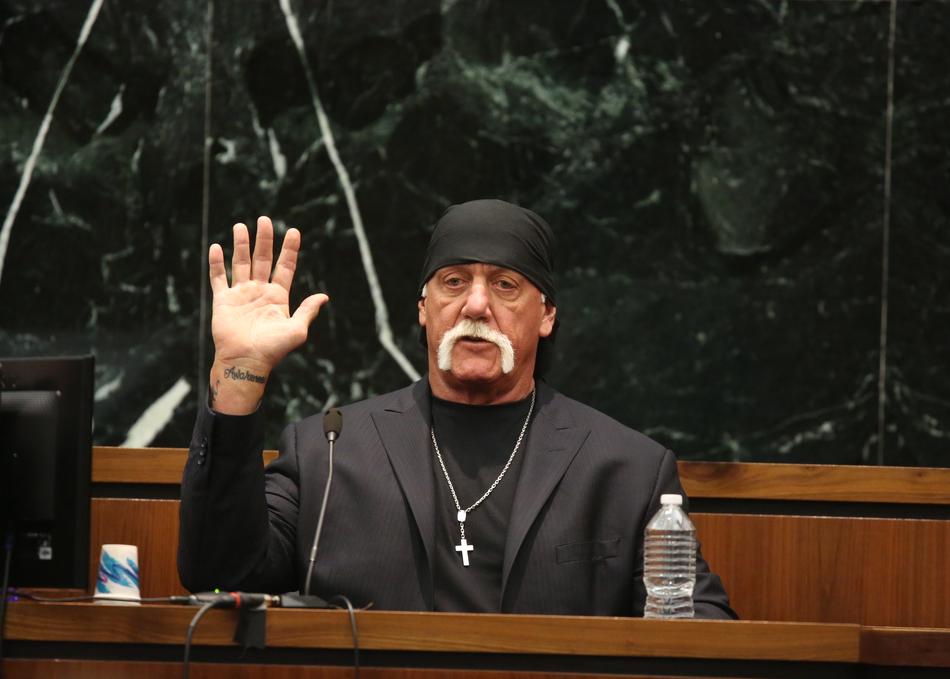 When online tabloid Gawker posted a sex tape starring former professional wrestler Hulk Hogan, a high-stakes legal battle pitting privacy rights against the First Amendment ensued. Hogan won the case and the staggering settlement he received not only bankrupted Gawker, but exposed a controversial, behind-the-scenes benefactor: Silicon Valley venture capitalist Peter Thiel. Taking examples like Sheldon Adelson's purchase of the Las Vegas Review-Journal, this documentary illustrates a growing, sinister trend at odds with our country's free press. Billionaires are tipping the balance on the public's access to news, posing new threats to society's relationship to the truth.
Year:
2017
Genre: Documentary
Screening Section: Festival Favorites
Screening Category: Documentary Feature
Country: United States
Language: English
Runtime: 95 mins
Director Bio
Brian Knappenberger's film "NOBODY SPEAK: Trials of the Free Press" premiered at the 2017 Sundance Film Festival. His previous film "The Internet's Own Boy:The Story of Aaron Swartz" won the Writers Guild Award for Outstanding Documentary Screenplay. His other work includes "We Are Legion:The Story of the Hacktivists" and the series "Truth And Power."
Credits
Director: Brian Knappenberger
Executive Producer: Brian Knappenberger
Producer: Femke Wolting, Korelan Matteson
Screenwriter: Brian Knappenberger
Cinematographer: Scott Sinkler, Jason Blalock
Editor: Andrew McAllister
Sound Designer: Lawrence Everson
Music: Garron Chang
Principal Cast: Nick Denton, A.J. Daulario, John Cook, David Folkenflik, Floyd Abrams, Peter Sterne, David Houston, Margaret Sullivan, Jay Rosen, John L. Smith
Additional Credits: Co-Producer: Nora Chute, Assistant Editor: Kevin Cheung, Associate Producer: Victoria Marquette, Co-Editors: Jason Decker, Tom Maroney, Kaylyn Thornal, Brian Knappenberger, Associate Producer: Sarah Fiori, Additional Music: John Draggonetti, Motion Graphics: BigStar, Digital Intermediate: Different By Design , Publicity : David Magdael & Associates, Sales and Distribution: Submarine