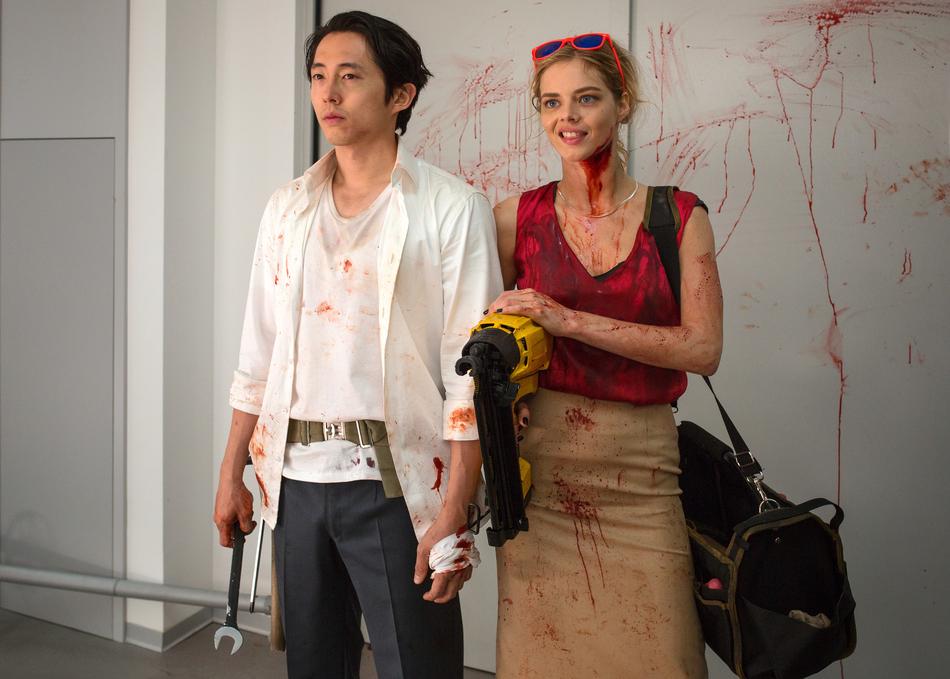 A dangerous virus, one that prevents the infected from controlling their inhibitions, is discovered in a corporate law building, the very same firm that recently cleared an infected man on murder charges. When a quarantine is issued and the building goes on lockdown, all hell breaks loose inside, while a disgruntled employee (Steven Yeun) and an irate client (Samara Weaving) must fight and even kill their way to the top to "have a word" with the corrupt executives who wronged them before time runs out.
Year:
2017
Premiere Status: World Premiere
Genre: Thriller
Screening Section: Midnighters
Screening Category: Narrative Feature
Country: United States
Runtime: 86 mins
Director Bio
Joe Lynch is a director, or at least he keeps telling people that. Born in Long Island and dealing with life in L.A., Lynch's previous films include such seminal cinematic classics as "Wrong Turn 2: Dead End," "Knights of Badassdom," and "Everly" with Salma Hayek. This is Lynch's 3rd film premiere in Austin and first at SXSW.
Credits
Director: Joe Lynch
Executive Producer: Buddy Enright, Steven Yeun
Producer: Mehrdad Elie, Matt Smith, Lawrence Mattis, Sean Sorensen, Parisa Caviani
Screenwriter: Matias Caruso
Cinematographer: Steve Gainer
Editor: Josh Ethier
Production Designer: MIna Buric
Sound Designer: Trevor Gates
Music: Steve Moore
Principal Cast: Steven Yeun, Samara Weaving, Dallas Mark Roberts, Caroline Chikezie, Mark Stewart Frost, Kerry Fox, Lucy Chappell, Steven Brand
Additional Credits: VFX Supervisor: Sam Balcomb, Costume Designer: Momrika Bailovic , Music Supervisor: James Jacoby
Contact
Sales Agent
Paradigm Talent Agency