Behind The Mask: The Rise of Leslie Vernon: 10th Anniversary Screening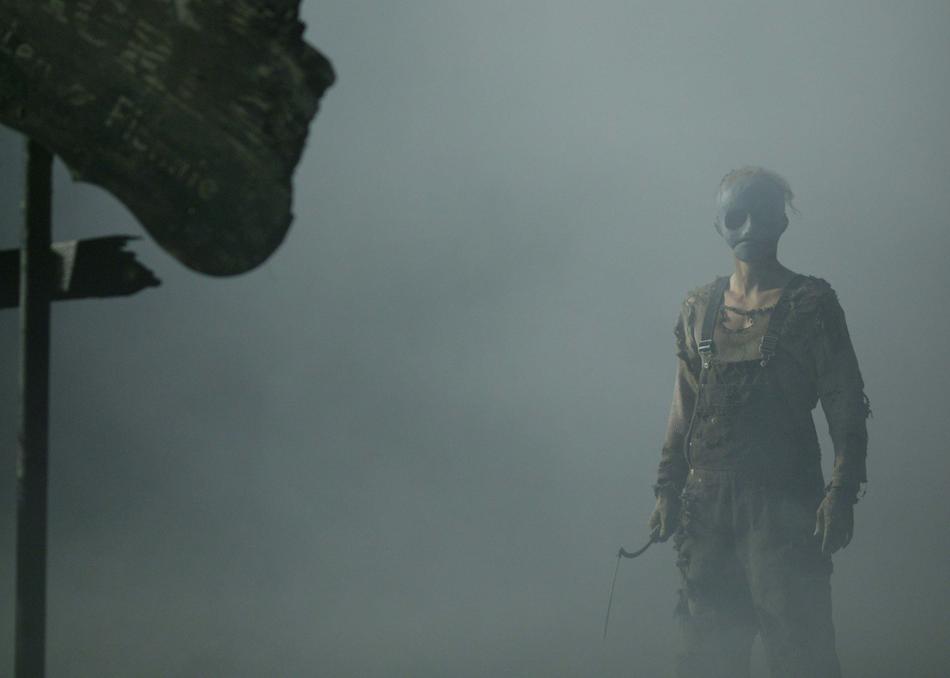 From the NYTimes
By Jeannette Catsoulis - March 17, 2007
A Killer Kind Of Comedy
If Christopher Guest ever turned his attention to psycho killers instead of folk singers and dog breeders, this is exactly the sort of movie he would make.
Set in a world where Michael Myers, Freddy Krueger and the like are not only real but celebrity role models for a disturbed hero, Leslie (Nathan Baesel), the movie examines his murderous passions through the eyes of a young filmmaker (Angela Goethals) and her crew...
Appealing more to the brain than to the gut, "Behind the Mask" subtly prods at the sick dance between the news media and ubercriminals without belaboring its point or lowering its tone.
Genre: Horror
Screening Section: Midnighters
Screening Category: Narrative Feature
Country: United States
Language: English
Runtime: 92 mins
Director Bio
Founded motion picture distributor, Gathr Films, pioneers of Theatrical On Demand®, in August of 2011. Previously, produced/directed THE TRUTH BELOW (MTV Films), the documentary TRUTH IN NUMBERS? EVERYTHING, ACCORDING TO WIKIPEDIA, and BEHIND THE MASK: THE RISE OF LESLIE VERNON (Anchor Bay/Starz Media). Scott is a member of the DGA, WGA and SAG.
Credits
Director: Scott Glosserman
Executive Producer: Andrew Lewis, Al Corley, Bart Rosenblatt, Eugene Musso
Producer: Scott Glosserman
Screenwriter: David Stieve, Scott Glosserman
Cinematographer: Jaron Presant
Editor: Sean Presant
Production Designer: Travis Zariwny
Sound Designer: Paul Stanley, Steve Tushar
Music: Gordy Haab
Principal Cast: Nathan Baesel, Angela Goethals, Robert Englund, Scott Wilson, Zelda Rubinstein, Kate Lang Johnson, Britain Spellings, Bridgett Newton, Ben Pace
Additional Credits: Line Producer: Michael D. Jones, Music Supervisor: Rudy Chung, Co-Producer: David Stieve, Prop Master: Betsy Goslin, Post Production Supervisor: James R. Rosenthal, 1st AD: Aaron Walters, 2nd AD: Jason Halley, Costume Designer: Raquel L. Jaffe, Makeup Dept. Head: E. Larry Day